Frequently Asked Questions
Don't see your question here? Please fill out this
form
and we will get back to you ASAP.
Where did you get those beautiful crowns?
Susan: I made them! I will be teaching YOU how to make them too! You will have your choice of creating one crown in one of the construction styles that you see in the images on the homepage. You will be customizing yours of course, choosing colors and embellishments that hold personal meaning to you.
What is the schedule?
This is subject to minor changes depending on how many women sign up.

Friday: 7:45 pm - 10:00 pm
Saturday: 2:00 pm - 8:00 pm
​Sunday: 11:00 am - 4:00 pm

Can I just come for part of it? I have to work on one of the days.
No. Each day of the retreat is an important piece that your experience would not be complete without. We hope to host another one in the future, so hopefully, the next one will work out for you. Please
subscribe
to receive notice of future events.
Do I have to spend the night in Half Moon Bay? What if I live nearby? Can I commute?
Yes, you can absolutely commute. Please note our start times for each day. You should have plenty of time to drive in from just about anywhere in the San Francisco Bay Area.
Isn't it arrogant to call yourself a queen?
If you were to call yourself a queen and then impose your rule on others, then yes, that would be most arrogant. However, the intent of this event is not to invite you to throw your weight around. Rather, it is to remind you of your inner strength, beauty, and the power that each of us innately has to make choices in our lives that align with our values, even when it would be easier not to. It is a call to be your best and brightest self, which may include challenging practices like setting boundaries, practicing self care, and being of service to the world.
Powered by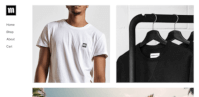 Create your own unique website with customizable templates.